Special offers by Dominici Dental Studio
The spring has arrived! Do not miss the opportunity to have a perfect smile!
Professional Teeth Whitening
Only 200€ instead of 400€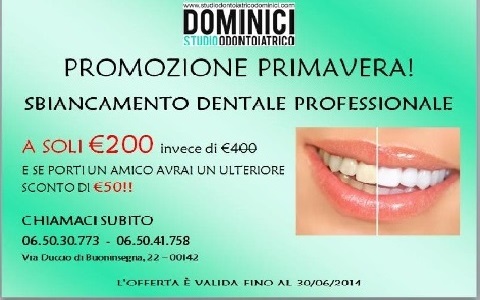 Bring along  a friend and get additional 50€ off!
This offer is valid until June 30th, 2014
---

Now you can also follow us on Facebook!
Follow us on Facebook and get additional discount
Like us and get 20% off your next Oral Hygiene Session!! 
---
Free Anti-Age! What are you waiting for?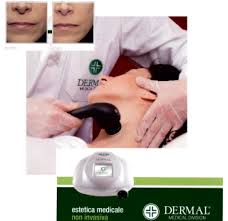 Dominici Dental Studio offers one ANTI-AGE session completely FREE with MedRF electromedical device stimulating the natural physiological renewal process of the tissue metabolism from within. The treatment improves the arterial inflow and lymphatic venal outflow resulting in immediate and lasting lifting effect in a few sessions.
Relax your smile and reduce the signs of aging with medical radiofrequency!